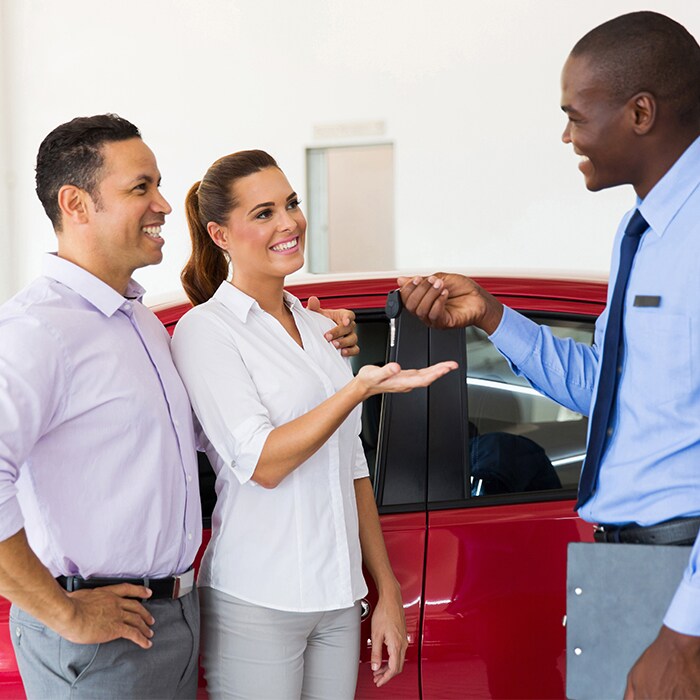 Hours
Monday

9:00AM - 7:00PM

Tuesday

9:00AM - 7:00PM

Wednesday

9:00AM - 7:00PM

Thursday

9:00AM - 7:00PM

Friday

9:00AM - 7:00PM

Saturday

9:00AM - 7:00PM

Sunday

10:00AM - 7:00PM
What are the Pros and Cons to a New Honda Lease?
When you're ready to take home a new Honda model from Penske Honda Ontario you'll be faced with a choice: should you lease or finance a loan for your new car, truck, or SUV? While leasing definitely isn't for every driver in Riverside, CA, it does offer several upsides if you decide to go that route. Even better are the array of Honda lease specials that can help sweeten the deal even further.
Honda Leasing: What are the Pros?
If you're looking to lease a Honda vehicle, great news! There are a host of benefits you'll enjoy for years to come. The first of which is that leases generally offer a lower monthly payment than traditional financing, so you'll have more money to go out and have fun with your new Honda.
You'll also enjoy a shorter term than most loans offer, meaning you'll be able to jump into a new Honda in just two or three years.
Furthermore, due to the short-term, mileage-limited nature of a new Honda lease, you'll be in warranty the entire time you're paying for your new vehicle. No more worrying about large out-of-pocket expenses because you're nearing the end of the warranty period. Since you'll have a new car every three years you'll never have to worry about it.
Cons of Leasing
For all the upsides of leasing a new Honda from our Riverside, CA dealership, there are certain factors that may preclude you from taking advantage of them.
Leases are mileage limited, so if you frequently drive long distances or have an extended commute, leasing probably won't work for you.
Other leasing cons are:
Any damage beyond normal wear and tear may affect your lease-end negotiations
You won't own the vehicle at any point
You can't keep the vehicle past the term to enjoy a period with no car payments
If you do want to keep your leased vehicle you'll have to work out a buyout to finance the remaining value
Visit Penske Honda Ontario Today!
If leasing a new Honda sounds like a good fit for you, visit our Riverside, CA Honda dealership today!