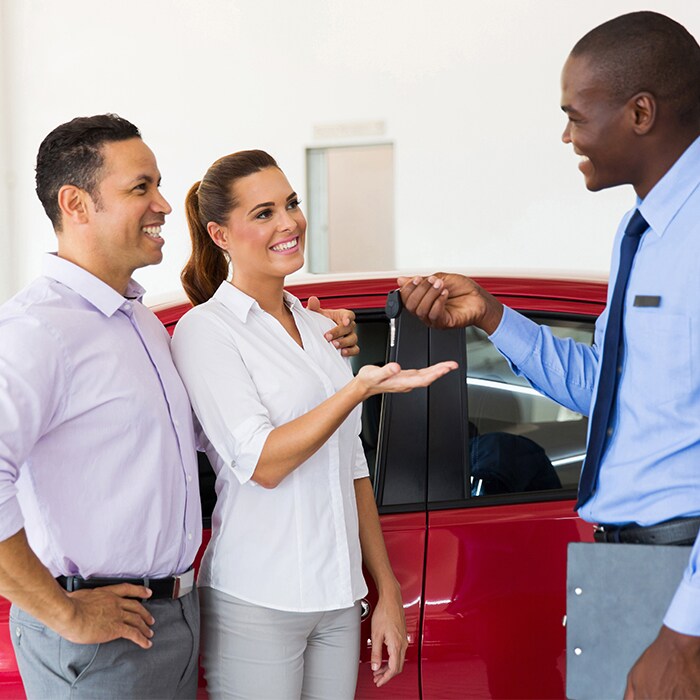 Hours
Monday

9:00AM - 7:00PM

Tuesday

9:00AM - 7:00PM

Wednesday

9:00AM - 7:00PM

Thursday

9:00AM - 7:00PM

Friday

9:00AM - 7:00PM

Saturday

9:00AM - 7:00PM

Sunday

10:00AM - 7:00PM
To Finance or to Lease: Which is Right for You?
There is no right answer for everyone. In a nutshell, leasing may be  better if you don't drive long distances each year, want to drive the newest model, and are looking for short term savings on monthly payments. Buying may be better for you if you plan to drive the car for many years, and you want to save in the long term.
Car Loans: Financing for the Future!
Some shoppers around the Corona or Ontario, California areas may have already found that perfect new or used car for your needs, so you may consider financing. Auto financing typically involves an car loan wherein you keep the vehicle and pay off the loan as you go using a down payment and structured monthly payments made to an approved bank or lending institution. 
Car loan benefit: In financing, the vehicle is yours to take wherever you want as long as the payments are met, and once the vehicle is paid off, it is yours to keep or sell as you choose.
Car loan drawback: However, one of the biggest downsides to auto loans is the vehicle warranty coverage, which will expire and require renewal throughout the loan duration. 
Car Leasing: Variety and the Latest Models
A lease agreement is similar to a rental agreement. This mean you use the vehicle temporarily, while making monthly payments as you would in a loan agreement. However, as you are only paying off a fraction of the vehicle's overall worth, your payments will likely be much lower, and no trade-in is required for car leasing. Your new car will remain under its factory-issued warranty throughout the duration of the loan contract, allowing you to schedule an appointment with our service from your home in Riverside whenever the vehicle needs important repairs or maintenance.
The biggest downside people often find with leasing agreements are the stipulations as almost all lease contracts allow you to accumulate only a certain amount of mileage on the vehicle, thus, limiting the usefulness of the car on long-distance travels or in ride-sharing programs like Uber or Lyft.
Car leasing benefit: Continual warranty cover, lower monthly payments. 
Car leasing drawback: Limited mileage, no ownership of vehicle.
Should you lease or buy your next car?
People usually have a lot of questions during the auto shopping process, related to which trim is right for them, what extra features they can add, and what they can expect from the financing process. Out auto finance experts can explain both processes. They can also tell you if there is a Honda lease for the model you are considering, and explain the simple lease return process at our dealership.
Before you come in to test drive, be sure to weigh the pros and cons of each arrangement so you can decide which is right for you. When you are satisfied, schedule a test drive and come see us here at Penske Honda Ontario, located less than 20 minutes outside Rancho Cucamonga.